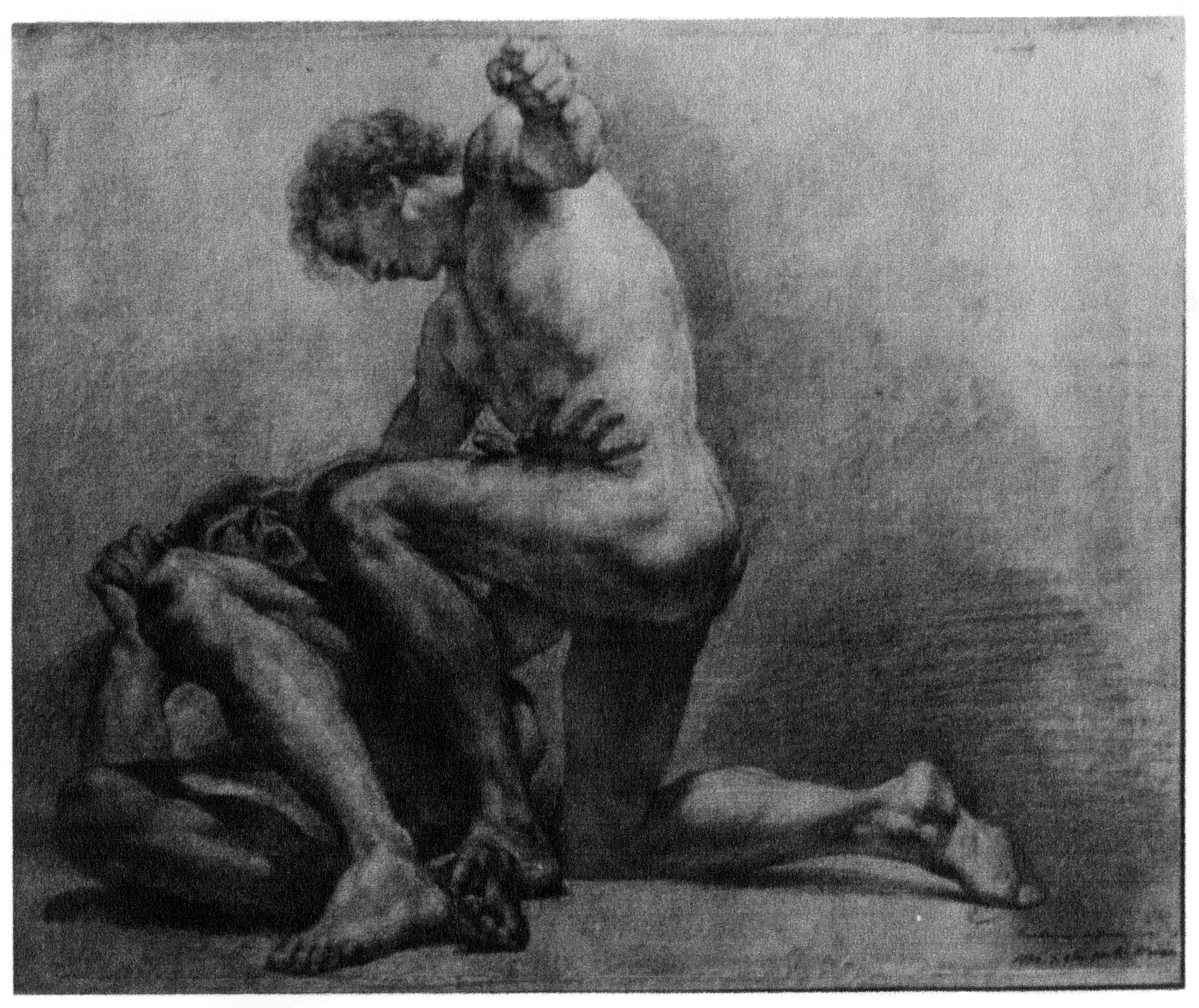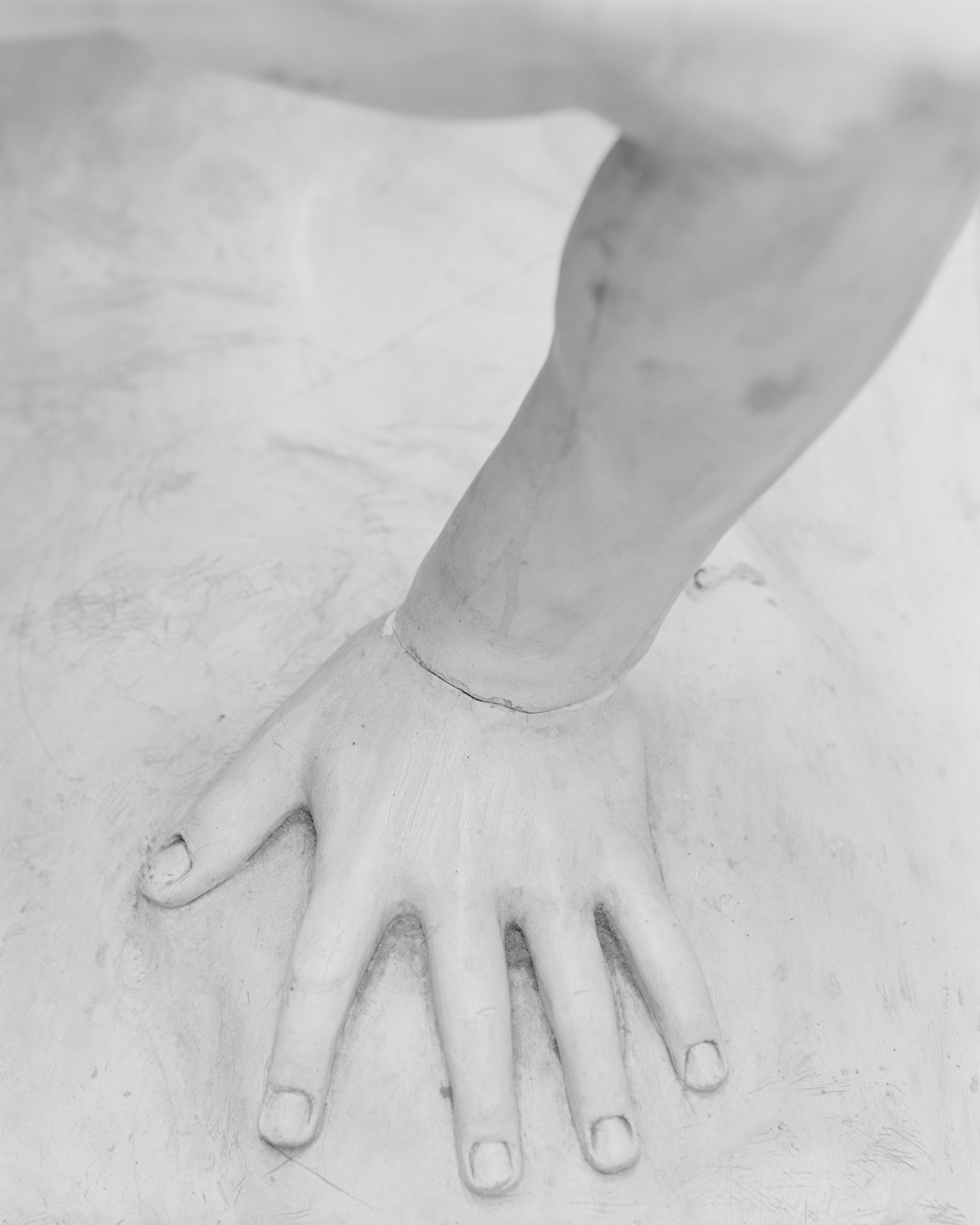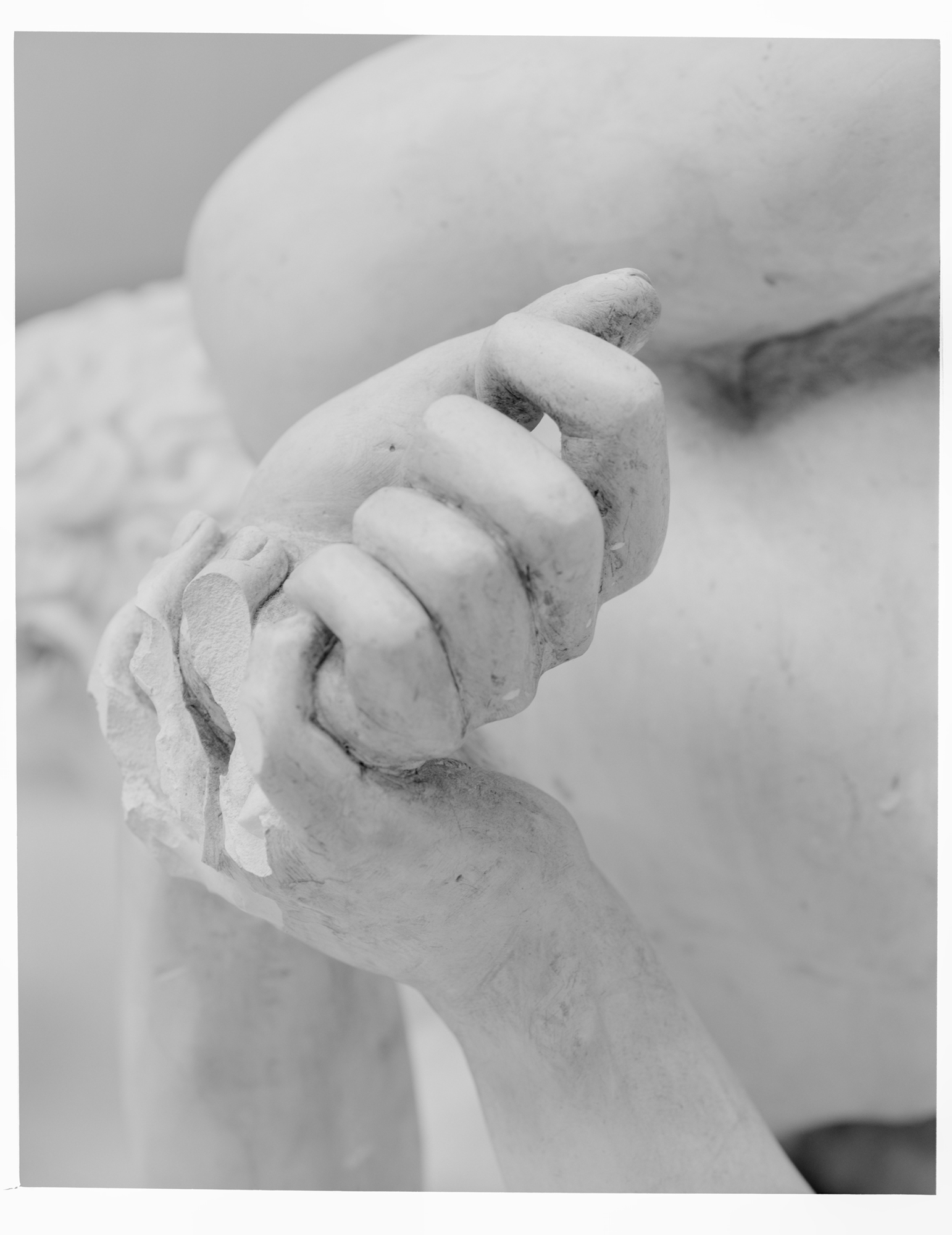 The Uffizi Wrestlers
Hidden in plain sight within the atrium of the Main building at the Maryland Institute College of Art sits a statue of two men wrestling naked. It is a plaster copy made decades ago of the Uffizi Wrestlers, a Roman statue that sits within the Uffizi Gallery in Florence.

I felt this statue significant, not only due to the importance of the original, which is thousands of years old, but due to its placement within the university. Arguably the most graphic and explicit statue owned by MICA, it remains relatively unnoticed with little to no fanfare besides being used as subject matter for life drawing assignments. It is a visibly powerful statue.

Although commonly referred to as the Uffizi Wrestlers, The Wrestlers, or The Two Wrestlers, it more accurately depicts the sport of Pankration, a mix between what we now would refer to as MMA, or Mixed Martial Arts, which is a combative fighting style and wrestling.

The only two rules within Pankration were no eye gouging and no biting, therefore you were permitted to break your opponent's bones. The bottom individual is being held in is such a hold and is about to have his wrist broken.

Over the course of six months I set up a large format camera to photograph the statue from every possible angle. Resulting photographs were diverse despite the fact that the subject matter never changed. The various angles, perspectives and compositions produced images that were sometimes sexually explicit, or sweet, or powerful. The infinite number of gestures that could be made proved telling of it's complicated past, and its undecided future within the University.