Wrestling
Wrestling consists of initial three works on wrestling, Uffizi Wrestlers, Wrestling Compendium, Pankratiast, and an essay on McNutt, A Perspective On Athleticism, by Jennifer Wright Song. Uffizi Wrestlers depicts the classic greek statue of the same name slowly photographed through the lens of a large format camera through various angles, perspectives, and compositions creating imagery that is abstract, naturalistic, sexually explicit, sweet, violent, and powerful. Wrestling Compendium is a window into his massive collection of wrestling-related subject matter: stamps, newspaper clippings, stamps, and photographs. Pankratiast, McNutt's first artistic interpretation of his obsession with wrestling, depicts wrestlers, still lives, and a large panorama through the lens of naivety.
Publisher: Same Paper
Edition: 500
Format, Binding: Hardcover, sewn bound
Size: 20.32 cm x 25.4 cm
Number of pages: 114 pages
The Wrestling Coloring Book
McNutt's photographs turned line-drawings of wrestlers are light-hearted, unusual, and sometimes comical. McNutt's coloring book serves as an introduction into his world of wrestlers.
Printer:
Westminster Press
Edition: 100
Format, Binding: Spiral-bound Softcover
Size: 21.60cm x 28cm
Number of pages: 36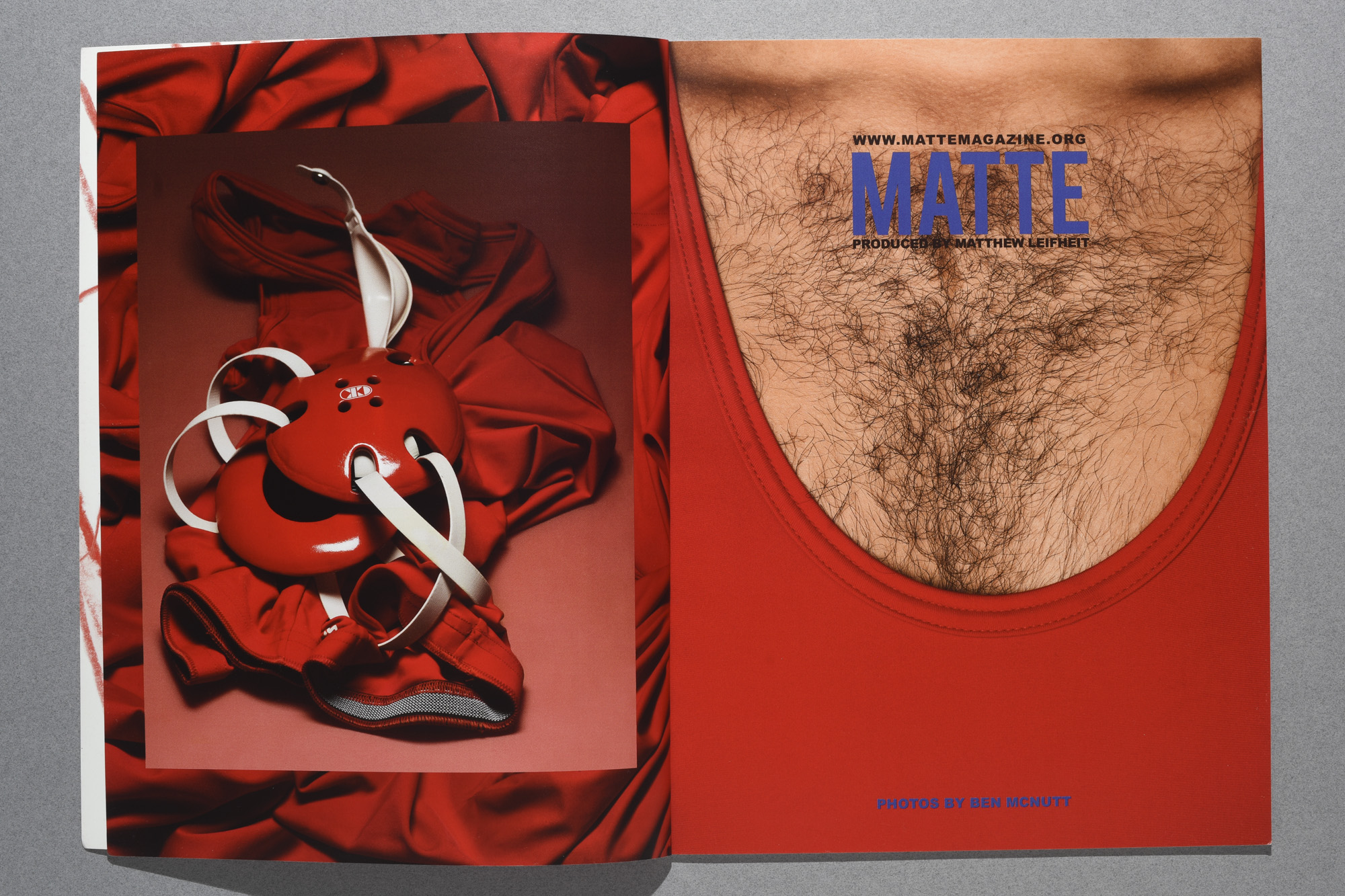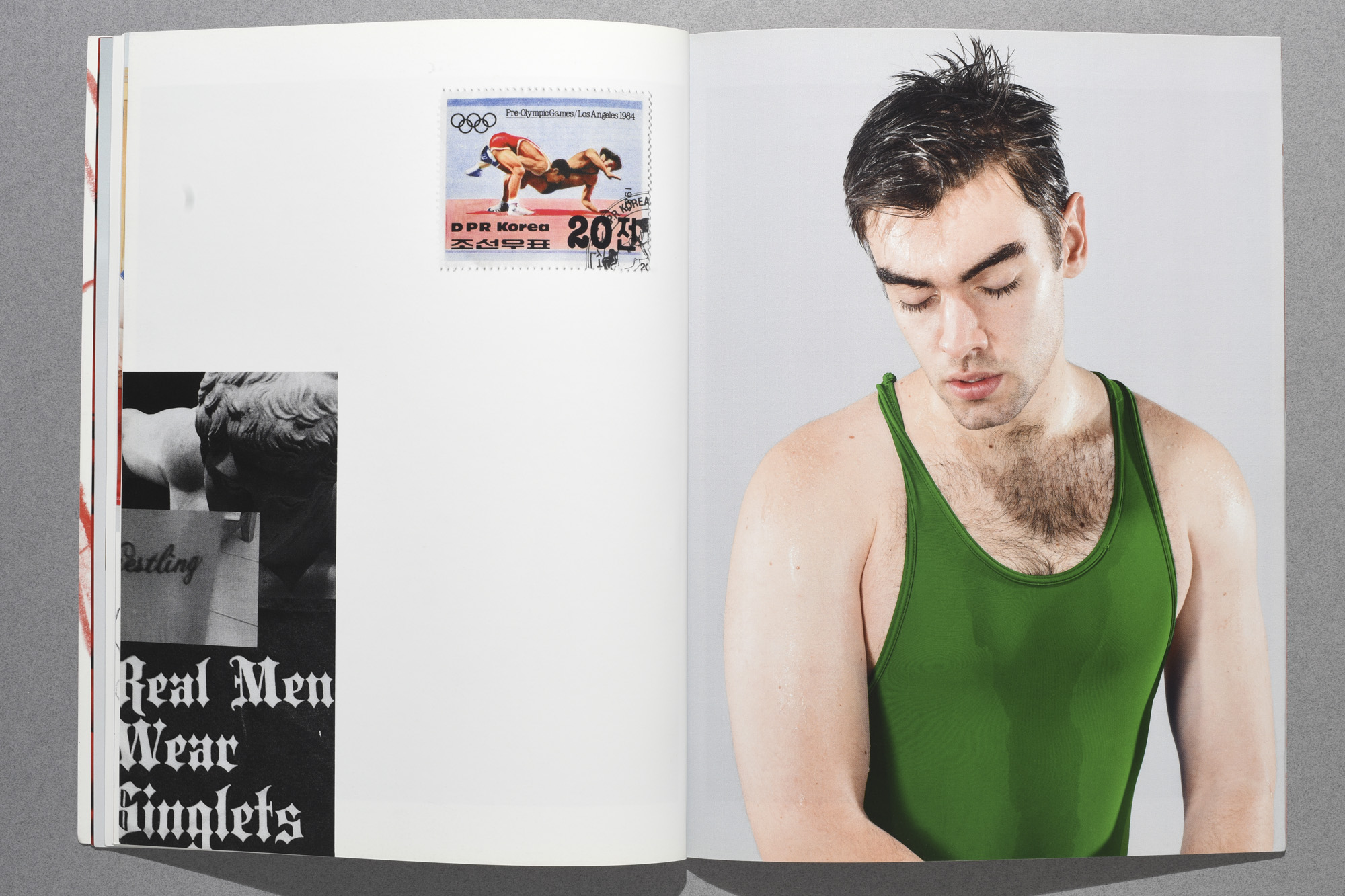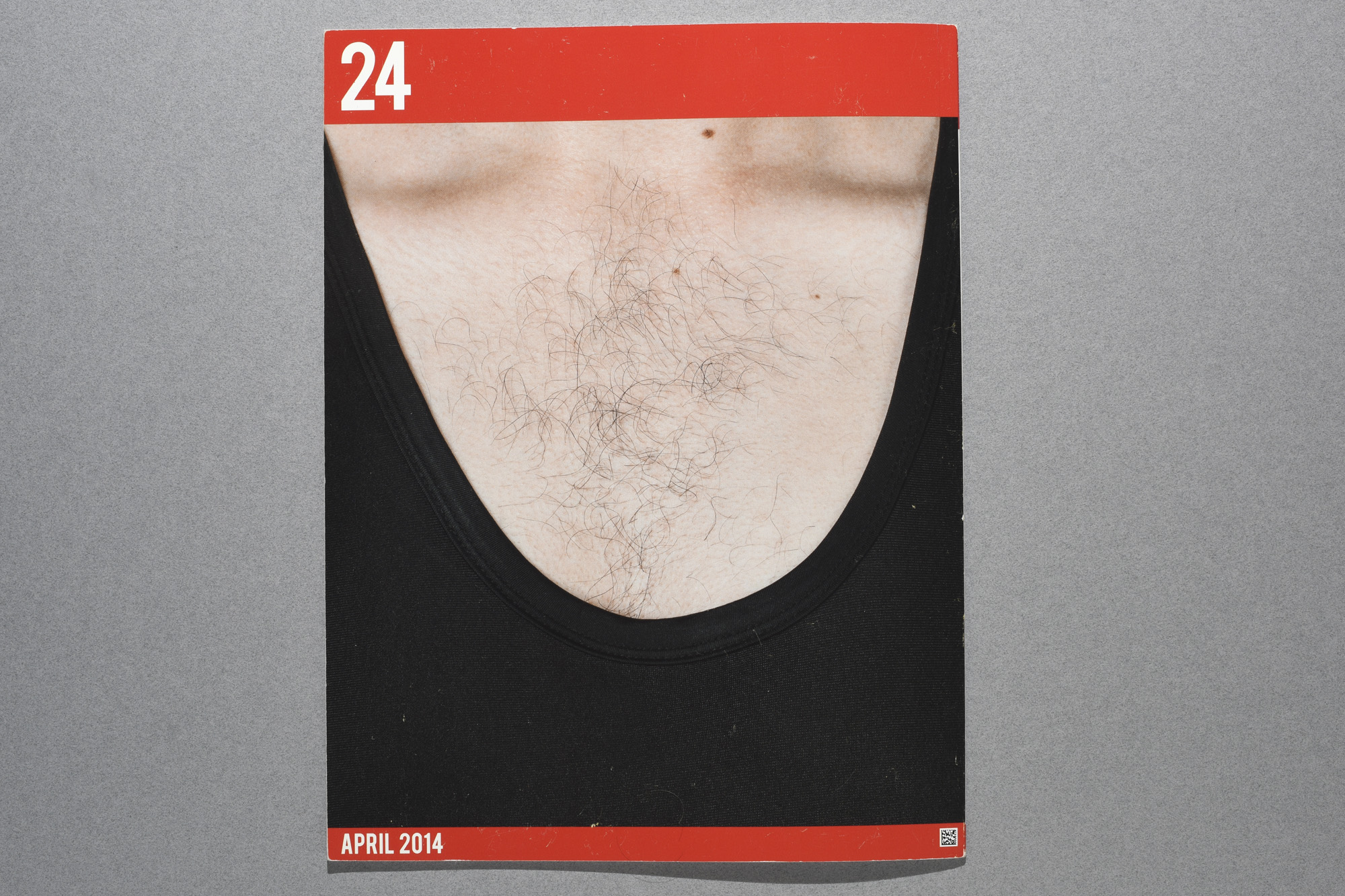 Matte Magazine No. 24
Publisher: Matte Editions
Edition: Open Edition
Format, Binding: Perfect Bound

Size: 21cm x 29cm
Number of pages: 38 Pages